We provide a full medical service from neonatal medicine to geriatric medicine – 24 hours a day, 365 days a year.
Our hospital also allows us to offer more intensive treatment of the seriously ill horse/foal. We have stables set up for continuous intravenous fluid therapy. Diagnostic modalities such as ultrasound and videoendoscopy help us to better diagnose problems and construct treatment plans for your horse. Our portable machines can be used on farm.
We offer a portable ECG service for diagnosis of cardiovascular arrhythmias such as atrial fibrillation. We are able to offer echocardiograms at BEH for cardiac patients diagnosed with murmurs. We also have a solid relationship with visiting internal medicine specialist, Dr Laura Nath, for complex cardiac cases requiring referral.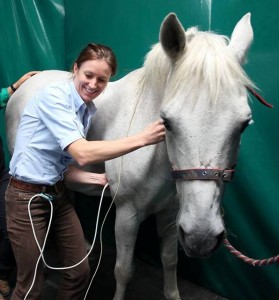 For patients with eye conditions, our vets are competent in primary diagnosis and treatment. Cases requiring specialist attention are referred to All Animal Eye Services, to Dr Andrew Turner and/or Dr Simon Hurn. These specialist opthalmologists conduct regional consultations in Geelong at regular intervals.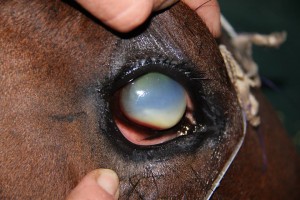 We utilise the services of veterinary dermatology specialist Dr. Sam Crothers for second opinions as necessary on more obscure equine skin conditions. Biopsy samples are routinely sent to accredited laboratories in Melbourne for evaluation.
We have the capacity to perform pathology in-house for rapid results, for instance, haematology, biochemistry, fibrinogen, serum amyloid A, faecal egg counts and the plating and incubation of uterine swabs.
We have a reliable pathology collection service for specific blood tests e.g. diagnosis of Cushing's disease, cryptorchidism and granulosa/thecal cell (ovarian) tumours, insulin resistance, cardiac troponin, respiratory and gastrointestinal PCR panels, arboviruses etc.