BEH vets keep updated on the latest developments in Reproductive Medicine.
We offer artificial insemination (AI) with both chilled and frozen semen as well as setting up mares as "walk ons" to other studs for service. We manage most AI mares on a "walk in" basis, where once they are in season they are bought to the clinic and scanned intensively to determine the optimum time for insemination. They return home once all procedures are completed.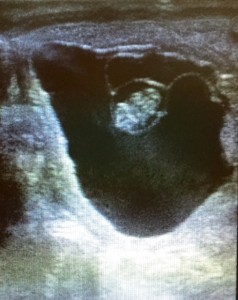 At the hospital we offer a full investigation into problem breeders including swabs, uterine biopsy and thorough scanning and examination of the reproductive tract. We also have a range of pre and post breeding treatments that can be carried out at the clinic for more difficult mares.
Specialist surgical procedures on the reproductive tract (e.g. rectovaginal fistula repair and ovariectomy) are carried out on occasion.