VETERINARIANS
Dr Kylie Splatt BVSc (Hons), MVSc, MANZCVS (Equine Medicine)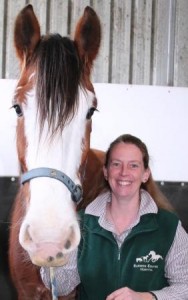 Kylie joined Barwon Equine Hospital in 2002. Her early days in practice were spent in mixed practice at Whittlesea, Broadford and Woodend. An internship in equine medicine and surgery at the University of Melbourne's Werribee Equine Centre followed, where she worked alongside Dr Alistair Maclean, Dr Sally Church and Dr Geoff Hazard.
Kylie's clinical areas of interest are internal medicine and reproductive medicine. Kylie can be found treating horses of all ages and sizes on any given day. She strives for great attention to detail in all her work and loves being able to make use of our diagnostic imaging equipment to facilitate a diagnosis for her clients and patients.
Dr Paul Kavenagh BVSc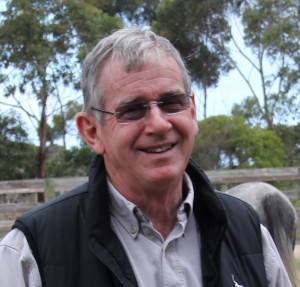 A veterinarian with over 40 years of clinical experience, Paul's career began in rural mixed practice in Camperdown, in south west Victoria. Moving away from dairy cattle practice and further exploring his interest in horses, Paul later moved to Geelong. It was then he founded a solely equine practice, which has developed and grown over time into Barwon Equine Hospital as we know it today.
 With a lifelong attraction to the racing industry, lameness and poor performance are major areas of interest for Paul.
Dr Claire Rowe BSc (distinction), LLB (Hons), BVSc (Hons), MANZCVS (Equine medicine)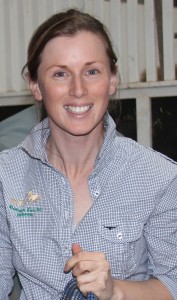 Claire joined the practice in 2012. Like Paul, she is a graduate of the University of Melbourne and hails    from a farming background in south west Victoria. Claire has ridden horses from an early age and took up veterinary science following an extensive competition background. Her passion was eventing and she was a member of the Victorian Young Rider Squad in her youth.
Claire's interests lie in internal medicine and sports medicine & rehabilitation. She is an accredited FEI permitted treating veterinarian and was a Jurox Scholar at the 2014 Bain Fallon Equine Veterinarians Conference. She is a past Victorian member representative for Equine Veterinarians Australia.
Dr Tammy Howard BVSc
Tammy is a part time locum veterinarian joining our team during the 2018 stud season. She has a wealth of experience, having previously owned and run Seymour Equine Clinic.
SUPPORT STAFF
Samantha Kirsopp
Samantha is a 'jill of all trades' – responsible for taking calls, managing syndicate and account queries, booking jobs, assisting vets with patients and overseeing the daily running of the practice, when not looking after her young child. Sam has an extensive background working in the thoroughbred industry, having spent time at Makybe, Rosemont and many other large studs, both in Australia and overseas.  A qualified surveyor, following her change in career path, Sam has now undertaken vet nursing qualifications.
Norman Tonks
Our business manager, Norm has worked with Paul since their time in Camperdown and has years of experience in practice management. Now working on a part-time basis, Norm spends his time away from the practice enjoying travelling with his wife and playing golf.
Mikayla Warby
Mikayla is our friendly receptionist/nurse, taking calls and assisting vets where necessary. Mikayla is an experienced horse handler and a keen horse person herself. Her past employment includes Stonehedge where she handled young horses and thoroughbreds. Mikayla is currently studying at Charles Sturt University and hopes to transition into Veterinary Science in the future.
 Melissa Kelly
Melissa is our casual nurse at the clinic.
Phoebe
The clinic cat, Phoebe (aka Feedme) was the lucky one of several kittens at a local racing stable. Now living the life of luxury, she can often be found around the stables, keeping our patients company, or trying to charm our guests into feeding her!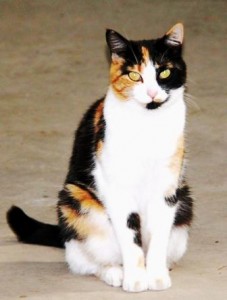 Tyson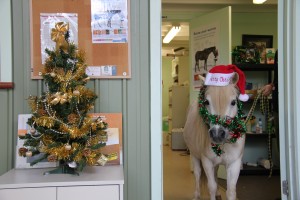 Tyson is the clinic's constant equine resident. A calming influence on all patients in the hospital, Tyson has also proven an invaluable resource for the many veterinary students who pass through the clinic, patiently and safely allowing them to reinforce their anatomical knowledge and practical skills.