We provide a full medical service from foal medicine to geriatric medicine 24hrs a day 365 days a year.
Our hospital also allows us to offer more intensive treatment of the seriously ill horse/foal. Equipment such as ultrasounds and endoscopes helps us to better diagnose problems and construct treatment plans for your horse.
We offer a portable ECG service for diagnosis of cardiovascular conditions such as atrial fibrillation. An internal medicine specialist, Dr Laura Nath, is available to perform echocardiograms at BEH for cardiac patients in need of further workup.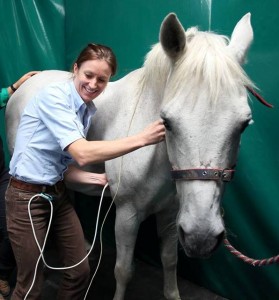 For patients with eye conditions, our vets are competent in primary diagnosis and treatment. Cases requiring specialist attention are referred to All Animal Eye Services, to Dr Andrew Turner and/or Dr Simon Hurn.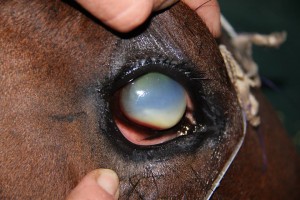 Our blood tests are performed by a reputable veterinary pathology service. We can perform routine tests for haematology and biochemistry, as well as specific blood tests for diagnosis of Cushing's disease, cryptorchidism and granulosa/thecal cell (ovarian) tumours.
Faecal egg counts are another medicine service offered for those interested in parasite control.